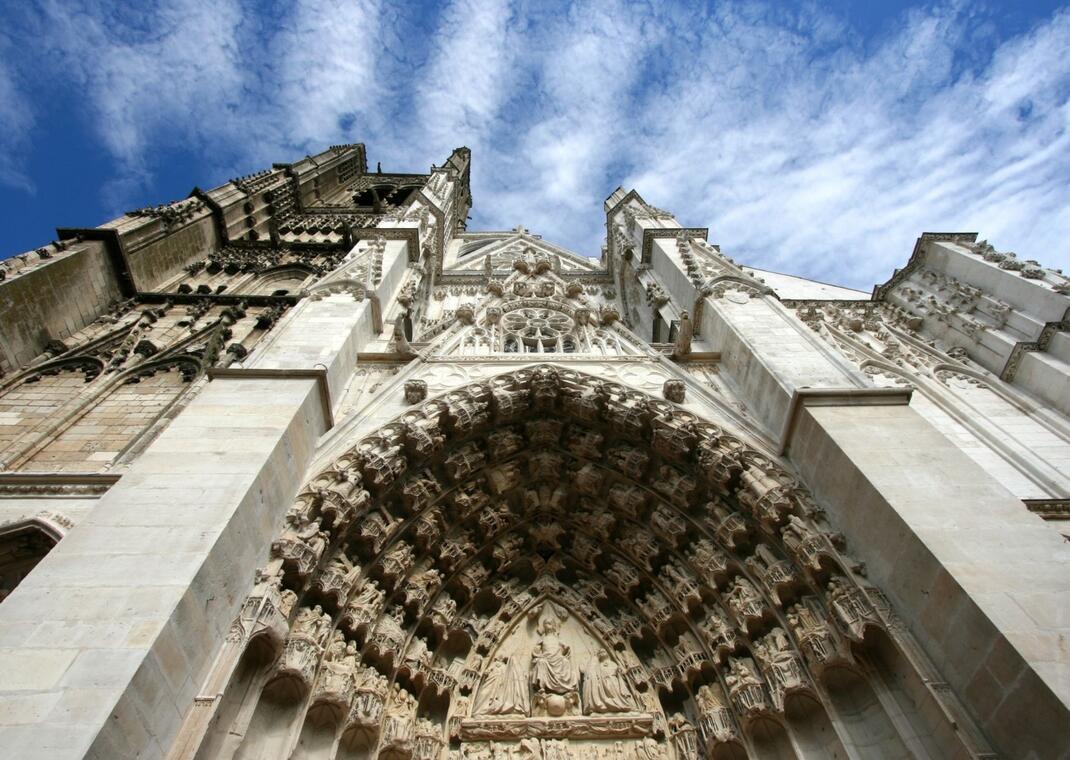 Visite guidée - Mesure et démesure à la cathédrale Saint-Etienne
Culture and tradition,
Leisure and science,
Architecture,
Cultural,
Historic,
Guided tour
in Auxerre
This visit will reveal a little more of the beauty of the Saint-Etienne d'Auxerre cathedral. Feel the vertigo of its dimensions, soak up its mysterious atmosphere and be stunned by its gothic architecture. On this occasion, participants will be lent a pair of binoculars for a unique experience!
Schedules

On

April 8, 2023

from 3:00 PM to 4:30 PM

On

May 18, 2023

from 3:00 PM to 4:30 PM

On

September 2, 2023

from 11:00 AM to 12:30 PM