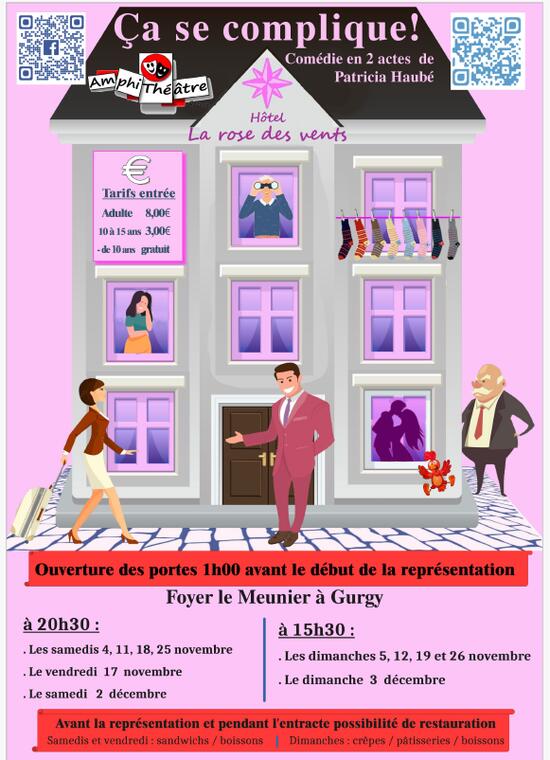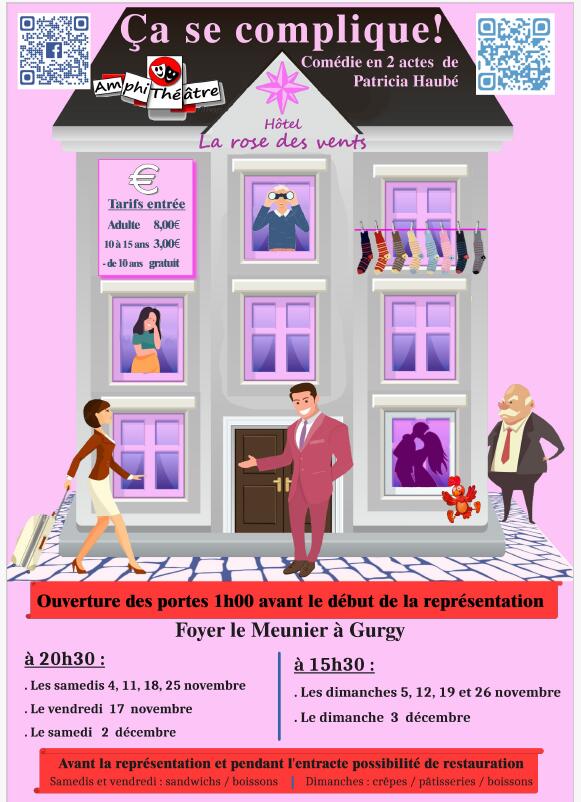 Représentations de la troupe Amphithéâtre
Art and shows,
Theatre
in Gurgy
For 31 years, Amphithéâtre has been trying to entertain you with comedy. 31 years of laughter and smiles, 31 years of applause, 31 years that we're happy to have you back.
This year, we welcome back an author we had the pleasure of playing in 2021, Patricia HAUBE.
From

November 4, 2023




until

December 3, 2023
Monday

at 7:00 PM

at 2:30 PM

Tuesday

at 7:00 PM

at 2:30 PM

Wednesday

at 7:00 PM

at 2:30 PM

Thursday

at 7:00 PM

at 2:30 PM

Friday

at 7:00 PM

at 2:30 PM

Saturday

at 7:00 PM

at 2:30 PM

Sunday

at 7:00 PM

at 2:30 PM