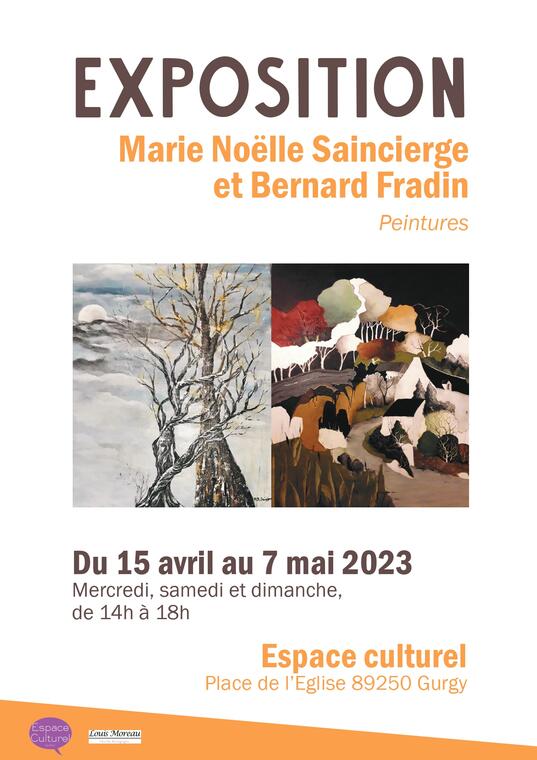 Marie-Noëlle Saincierge et Bernard Fradin
Art and shows,
Painting,
Exhibition
in Gurgy
"It is in the land of the imagination of drawing and colour that I seek the sources of my inspiration. My paintings are sometimes situated between abstract and realism. As a free artist for 12 years, I have participated and organised my exhibitions in various galleries" Bernard FRADIN
Marie Noëlle SAINCIERGE has been a painter in Tonner for about fifteen years. Her artistic style is often imaginary.
Schedules

From

April 15, 2023

until

May 7, 2023