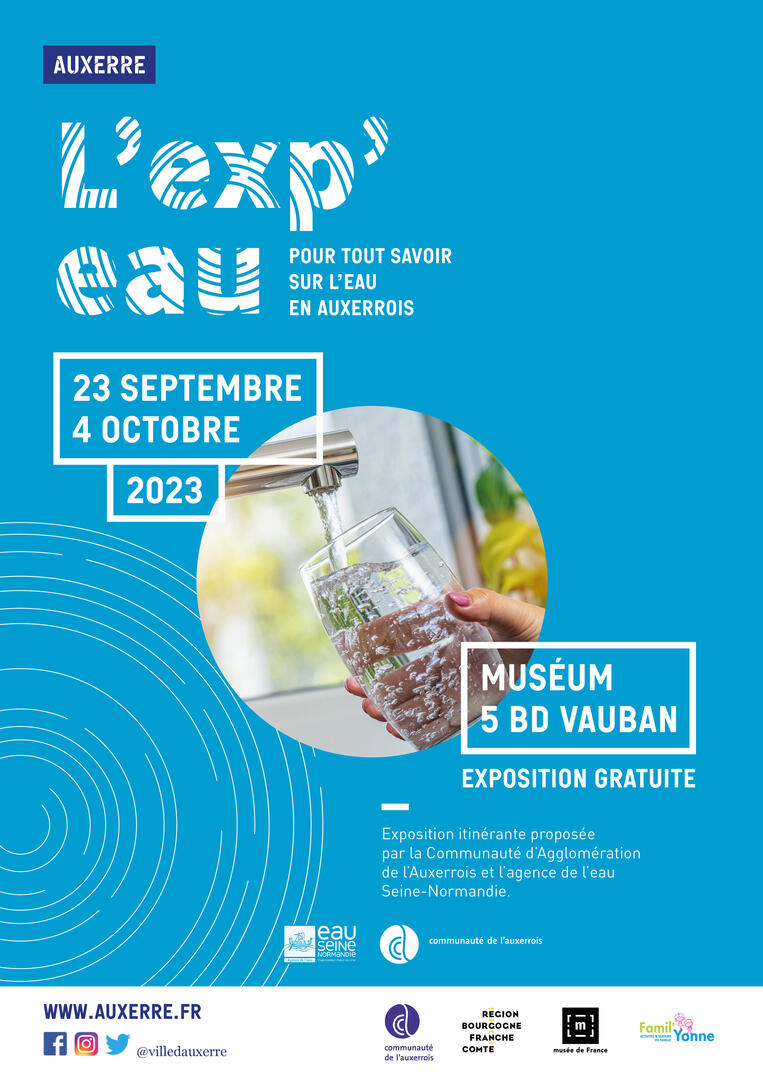 L'Exp'Eau
Leisure and science,
Environment, sustainable development,
Exhibition
in Auxerre
It makes up 65% of our bodies, shapes and enlivens our landscapes, flows from taps and irrigates crops with no apparent effort, and provides pleasure and freshness. Yet making water safe to drink and keeping it in sufficient quantities is a challenge.
Faced with these questions and concerns, the Auxerrois conurbation invites you to find out more about water and its uses, identify the threats to it and share solutions.
Schedules

From

September 23, 2023

until

October 4, 2023