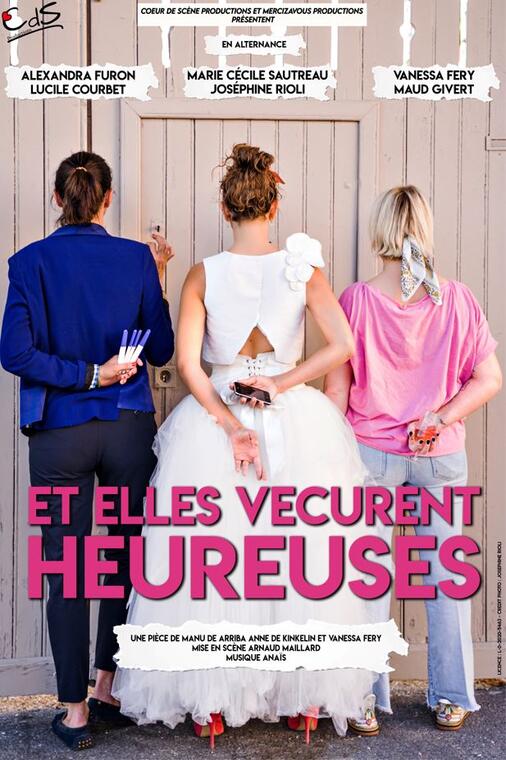 Et elles vécurent heureuses ...
Angélique is about to say yes... or no. Jeanne is pregnant... or not. Delphine is divorced... but keeps the dog. What do they have in common? Happiness at all costs!
And if happiness could be found where it is not sought... In the waiting room of a doctor's surgery, three women, who have everything in common, meet at a turning point in their lives. All three have one thing in common: the search for happiness. The real thing!
Schedules

On

October 8, 2022

from 8:30 PM to 10:00 PM