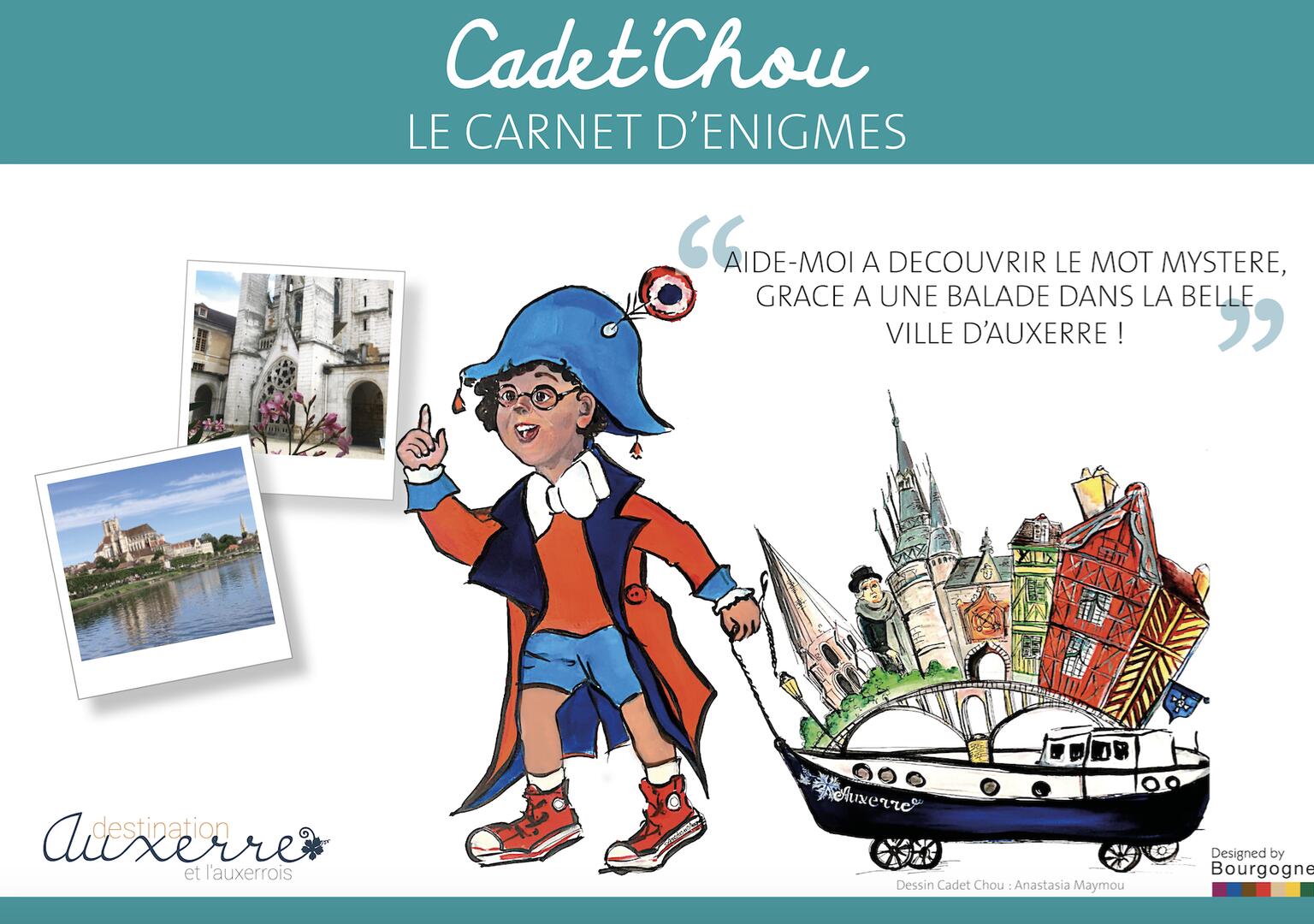 Cadet'Chou, le carnet d'énigmes
Culture and tradition,
Cultural,
Historic,
Children
in Auxerre
I'm Cadet 'Chou, the revolutionary in short pants. I will accompany your child on his discovery of the town of Auxerre. Armed with this puzzle book, he will discover the history and heritage of the town centre while having fun. At the end of your visit, a gift awaits your child in exchange for his answer to the riddle!